Neo Music Production proudly provides you with the live music band that you need. We have over hundreds of songs ready to perform for you, your friends, and other important people of your life. We play a wide variety of music, from 70's and 80's, all the way up to recent chart hits. We create a very warm and friendly atmosphere to the crowd. We use the latest sound system and state-of-the-art equipments giving us a very professional and clean sound.​ With a warm and wonderful blend of jazz, bossa nova, classical, and contemporary pop, we are here to make sure you have an enjoyable time!
POP JAZZ CLASSICS VOCALIST
The vocalist has performed around Asia including Singapore, Malaysia, Indonesia, and Jarkata and is now based in Hong Kong. Performing over 7 years in Hong Kong, she performs a variety of music styles, including English pop, classics, jazz standards, and rock.
"Thank you for performing at our wedding last week! Me and my wife both love jazz, so a live jazz band is a must for our wedding - and we are glad to have found Neo Music Production, very professional and the performance was stellar! It was definitely a highlight for the wedding night and well appreciated by our guests. We have no hesitation in recommending the band to any other couple."
- Dion, Island Shangrila
"Dear Jean & the Band, I'd like to send you all my heartfelt thanks to your amazing performance on my wedding banquet on Jan 4 2020 @ Kerry Hotel! The 2 vocalists & the 3 instrument players are so professional and all the guests had a great time by having you all! Also, highly appreciate the band manager, Jean, for your sincere advice and arrangement before & during the banquet that made our wedding more than perfect! I would strongly recommend Neo Music Production to the people I know & wish you all the best! Thumbs up!"
- Mavis, Kerry Hotel
TRILINGUAL POP JAZZ SINGER-SONGWRITER
Born in Toronto, Canada, the vocalist is a captivating, versatile, and skilled vocalist. He performs with professionalism, emotion, and character.
A multi-awarded singer, the vocalist won the "Runner-up" award as well as the "Best Stage Charisma" award for the famous Toronto New Talent Singing Competition. With over hundreds of successful performances and events under his belt throughout Canada, China, Japan and Hong Kong, The vocalist has earned himself a reputation for being a trusted performer for any type of event.
"♥️ Thanks team for making our wedding night spectacular! We are still hearing rave reviews from our guests about the music! You guys made our night perfect and so much fun! Highly recommend 🎤🎼🎹"
- Vivi, Island Shangri-La

"Neo Music Production is excellent! Thank you very much Jean and her band for making our banquet atmosphere so lively and enjoyable. We received a lot of compliments from our guests. Thank you again for doing such a great job! I highly recommend Neo Music to anyone who is looking for a live band performance❤️"
- James, Kowloon Shangri-La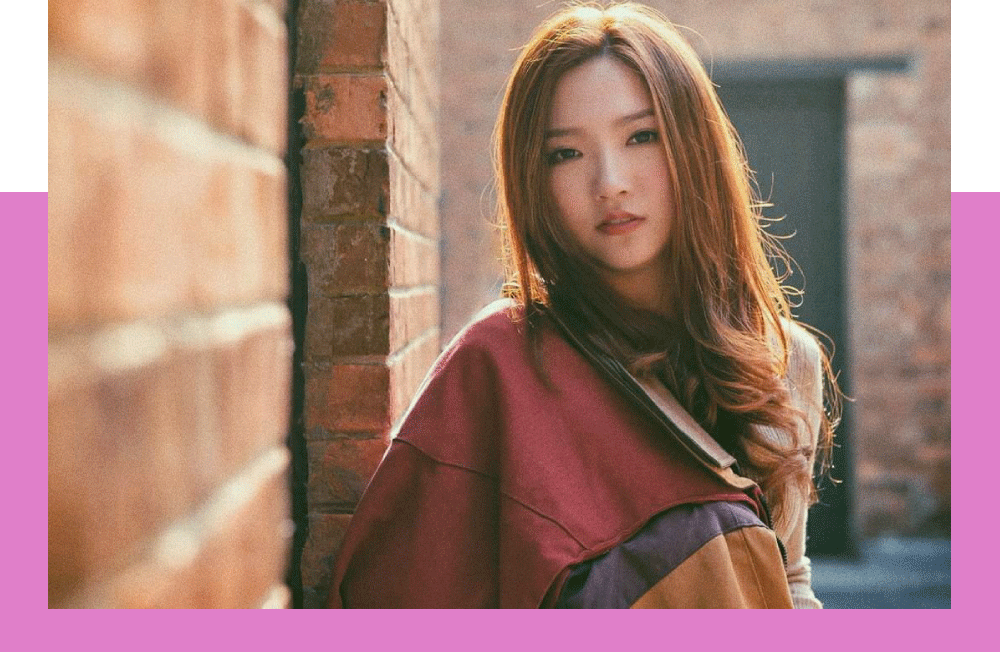 TRILINGUAL POP JAZZ SINGER-SONGWRITER
Trilingual pop and jazz singer-songwriter experienced in performing for private and corporate events.
"Neo Music Production's team is outstanding! From pre-wedding music planning, working together with our wedding planner, production team, our selected singer/friend, groomsmen, bridesmaids and us the newly weds on the day, they have provided us with great advise and collaborations! Karin and I had so much fun together with everyone, and yes, I enjoyed playing and jamming with the band very much even with no practicing at all beforehand! I would really highly recommend! 🙏🏻"
- Alex, Rosewood
"Thank you so much for the amazing performance on my wedding day!! All the guests were so impressed by the quality of band - we had a female vocalist, guitar, saxophone, and keyboard. They played the march in, march out music for us as well as during the signing of the marriage certificate, in addition to the banquet performance. Dancing with live music brought everyone in high spirits after dinner. Everyone enjoyed the evening a lot and many of them told us it was the most enjoyable wedding they had ever been to. It was worth every penny! Thank you so much Jean & your team for the great performance making our wedding day perfect!"
- Kristen, Wooden Fairies
SINATRA-STYLE JAZZ VOCALIST
As a musician since age 2, he has been a lifelong lover of jazz. Trained as a classical violinist from an early age, he first discovered swing music when his grandmother took him to see a big band show in San Francisco. Hooked on the big band sound, he spent the next several years exploring the classics - including Duke Ellington, Glenn Miller, Count Basie and Benny Goodman. Inspired by renowned vocalists such as Frank Sinatra, Bobby Darin and Harry Connick Jr., the vocalist has spent the past several years honing his vocal skills under the guidance of Grammy Award-winning artist Howard McCrary.
"We have been looking forward to the band's performance since we engaged them. They did not disappoint us! He has such a beautiful voice that during the hustle, I still insisted to sit down and listen to two of his songs. Neo Music, you guys made my wedding a wedding of my dream. And thank you Jean! I know our hotel was a headache that they did not provide us with anything. And you gave us a very smooth arrangement and made us worry free. So thank you again. You guys are awesome!"
- Candy & Peter, 1881 Heritage
"Thank you so much for your wonderful performance at my wedding. Your team has done a great job in bringing a joyful jazzy atmosphere both during the reception and banquet. I have received numerous compliments from my guests about your band and they all love the music you played. Thank you for being there and playing all these lovely and sweet songs from my favourite song lists!"
- Maggie & Jason, W Hotel
The vocalist started her singing career in Cantopop songs and recording movie theme songs. She's also a regular vocalist at the French fine-dining restaurant Junon and The Crown, owned by artiste Hins Cheung. She is most popular for her Canto and Mando pop, as well as English classics.
​
​
ENGLISH & FRENCH JAZZ VOCALIST
Deeply inspired by her parents in contemporary jazz and with jazz vocal training in Paris, the vocalist always amazes the crowd with her unique voice and sensational performance.
​
"Thank you Neo Music for the help on my wedding! Also thank you Jean and your crew, their performance was wonderful! I would highly recommend my friends to ask for your help when they need a band on their wedding!"
- Kevin, Aberdeen Marina Club
​
"Thanks for the performance in our wedding last week. I like the music the band played for us and the vocalist was great! Jean was very helpful and nice to communicate with:) it was a very good experience. I would recommend to anyone looking for jazz music"
- Karen, Helena May
TRILINGUAL POP JAZZ VOCALIST
Pop and jazz vocalist experienced in performing in private and public events with extensive years working with local and foreign artists in Hong Kong and overseas. As a vocalist, he is versatile in his pop and jazz performance in English, Cantonese, and Mandarin. He is a multi-talented musician who is also a professional bassist and percussionist.
​
"The band did an awesome job at my wedding! All of my guests complimented on the wonderful music and the lively atmosphere that the band created. Thank you for playing all the songs that I had selected, I'm very happy with their performance and would definitely recommend them to anyone who wants a small band with a talented vocal."
- Miriam, Intercontinental Hotel
CANADIAN POP JAZZ ARTISTE VOCALIST
From Nova Scotia to Toronto and now in Hong Kong, the vocalist has been busy working as a singer-songwriter, recording artist, and actress. She has performed on many of the world's stages as well as for corporate and private parties, including The Rugby Seven's and a very private event for Al Gore.
"Thanks Neo Music for their professional live performance on my wedding day! They can play really really well and allow me to play a song with them on stage as a surprise to my wife! 👏👏👏👏 Special thanks to Jean with her helpful communication and arrangement with the band! Everything was just perfect!"
- Matthew, Aberdeen Marina Club
"What an unforgettable night, thank you Jean and the team for performing on my wedding day in July. Our guests enjoyed your performance a lot, the vocalist was amazing, I will definitely recommend you guys to my friends!! Thank you!"
- Winnie, Kerry Hotel